2017 Christmas 25+25 Parts Model Building Competition
As the Christmas Holidays are nearly here, it's time to launch the Meccano Spares 2017 Model Building Competition. There are £100, £50 and £25 Meccano Spares voucher prizes on offer for the best models. The rules are similar to last year, just build the best model using the 25 parts below, plus another 25 of your choosing. Additionally, you can add as many nuts, bolts, clips and washers as you like.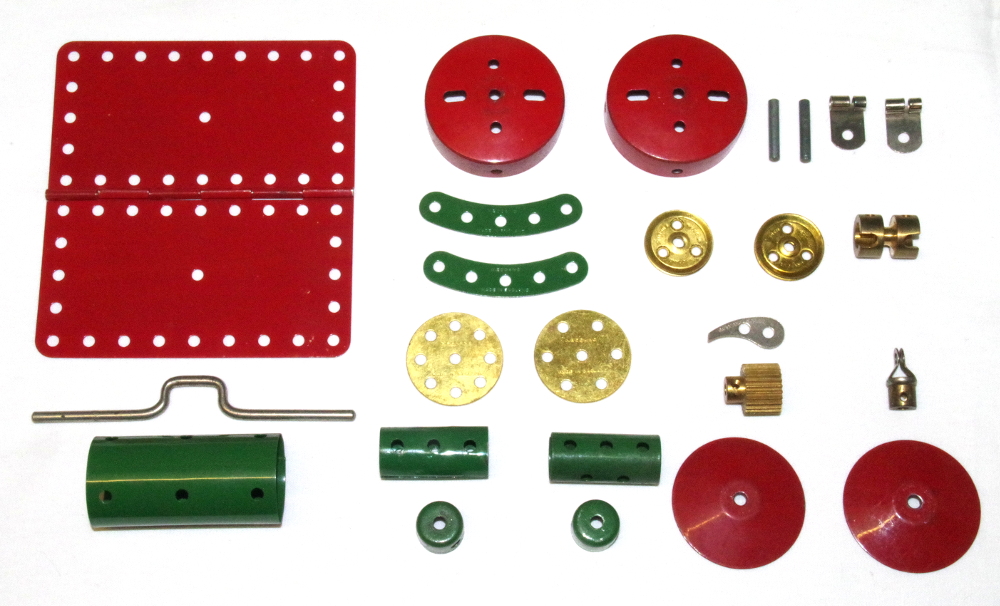 You'll find the full competition rules and parts list in pdf format here.
Anyone can enter, as many times as you like. Entries should include at least two digital photographs of the completed model, plus a parts list or photo of the extra 25 parts used.
Email your entries to competition@meccanospares.com
Closing date for entries is midnight GMT on 31st December 2017, winners will be notified by January 5th 2018.